Karen Ryder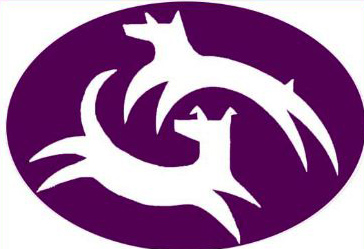 Karen Ryder of Tao of the Hound started her journey of training and competing in 1983, when her husband-to-be gave her a lovely Belgian Tervuren. That set in motion an ongoing adventure in training and competing with dogs. Karen initially started training and competing in formal obedience, but she has competed successfully in a wide variety of canine sports.  Karen currently has 70 titles on 9 different dogs in Obedience, Rally Obedience, Agility, Weight Pull, Lure Coursing, Drafting, and Freestyle.  Karen also does tracking, Treibball, nosework, and therapy dog preparation. Karen's love for the elderly prompted her participation in the weekly pet therapy program at the Ingham County Medical Care Facility in Okemos, Michigan and offer classes to prepare future therapy dogs for their certification test.
Meet Maegan Payne, an instructor with Tao of the Hound who also offers group classes at AnnaBelle's.  Maegan became interested in dogs as a young child and spent much of her time reading and learning as much as possible about them. After spending her childhood fascinated by animal behavior. she began to expand her animal knowledge to sheep, which she raised and showed in middle school. This rooted her interest in a variety of animal species and behavior, leading Maegan to earn a degree in Animal Science at Michigan State University.
Karen's impressive list of accomplishments includes:
2009 St. Hubert's National Ranking Award #1 Utility A Class with Diego
(BT Manhattan God's Open Window)
Two UKC ultra dogs (Ultra dog #2 and #3)
AKC, UKC, and St. Hubert's titles on nine dogs of multiple breeds
Titled obedience dogs through utility.
Have perfect scores in both formal and rally obedience.
Titled seven dogs of multiple breeds in UKC weight pull since 2002, four with national rankings, one still holds record of "Highest Percentage per Body Pound" on wheels
Currently a UKC weight pull judge
President of Midwest Weight Pullers from 2003 to 2010
Titled three dogs of multiple breeds in agility
Worked as assistant instructor for the Canine Training Center for seven years.
Participate in the weekly pet therapy program at Ingham Medical Care Facility since 2007
Offer Therapy Dog International test preparation classes
First Doberman to earn a UKC Lure Coursing title.
Be sure to check out Karen's amazing freestyle competition videos! 
Karen Ryder
Select an item below for more information:

Control Unleashed® (CU), developed by Leslie McDevitt ,and Behavioral Adjustment Training (BAT 2.0)®, developed by Grisha Stewart, rehabilitate and prevent dog reactivity. This 16 week class will examine the function of growling, lunging, or fleeing behaviors and help the dogs learn socially acceptable behaviors that serve the same function. CU and BAT 2.0 build confidence by teaching dogs how to control their environment with little interference from us. CU and BAT 2.0 will empower you and your dog as you learn how to understand your dog while your dog learns to safely interact with people and other dogs. You will learn:
How to encourage or shape a "replacement behavior" that provides your dog with the same function as the unwanted behavior.
Why it's important to keep your dog calm in the presence of a trigger while teaching him to make good choices.
Practical ways to keep your dog from being pushed into a reactive state in and around your home and on walks.
The first night of class will be lecture only, please do not bring dogs to class. Please bring your dog to class on a soft buckle collar or front clip harness, a six foot leather or nylon leash. No retractable or chain leashes allowed. No prong/pinch collars allowed. Bring 2-3 quart bags of soft, small, easily eaten treats such as hot dogs, cheese or chicken. Bring an inexpensive, portable mat. 
You will need a 15 – 20 ft. long line and a front attached harness for the later portion of the class.  Both long lines and harnesses can be purchased at AnnaBelle's. 

Training clients receive 15% discount off all leashes. 

Both the Control Unleashed® and the BAT 2.0® books are required reading for this class and can be purchased at AnnaBelle's.

 

Class size limited to 4 dogs per class.
Tuesdays, 6:30-7:15 pm. 16 weeks: 5/4-8/17
Tuesdays, 7:30-8:15 pm. 16 weeks: 5/4-8/17

ATTENTION:
All students must fill out a training survey.
Please provide proof of vaccinations on or before the first night of class.
Price:

$
475.00
Sorry- Product Out of Stock or Class is Full