Karen Ryder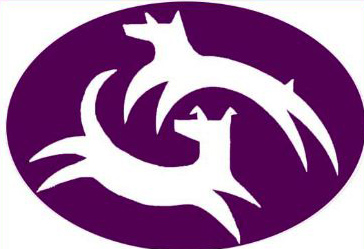 Karen Ryder of Tao of the Hound started her journey of training and competing in 1983, when her husband-to-be gave her a lovely Belgian Tervuren. That set in motion an ongoing adventure in training and competing with dogs. Karen initially started training and competing in formal obedience, but she has competed successfully in a wide variety of canine sports.  Karen currently has 70 titles on 9 different dogs in Obedience, Rally Obedience, Agility, Weight Pull, Lure Coursing, Drafting, and Freestyle.  Karen also does tracking, Treibball, nosework, and therapy dog preparation. Karen's love for the elderly prompted her participation in the weekly pet therapy program at the Ingham County Medical Care Facility in Okemos, Michigan and offer classes to prepare future therapy dogs for their certification test.
Karen's impressive list of accomplishments includes:
2009 St. Hubert's National Ranking Award #1 Utility A Class with Diego
(BT Manhattan God's Open Window)
Two UKC ultra dogs (Ultra dog #2 and #3)
AKC, UKC, and St. Hubert's titles on nine dogs of multiple breeds
Titled obedience dogs through utility.
Have perfect scores in both formal and rally obedience.
Titled seven dogs of multiple breeds in UKC weight pull since 2002, four with national rankings, one still holds record of "Highest Percentage per Body Pound" on wheels
Currently a UKC weight pull judge
President of Midwest Weight Pullers from 2003 to 2010
Titled three dogs of multiple breeds in agility
Worked as assistant instructor for the Canine Training Center for seven years.
Participate in the weekly pet therapy program at Ingham Medical Care Facility since 2007
Offer Therapy Dog International test preparation classes
First Doberman to earn a UKC Lure Coursing title.
Be sure to check out Karen's amazing freestyle competition videos! 
Karen Ryder
Select an item below for more information:
This 12 week class will introduce you and your dog to the sports of rally, nosework and RAT ( Rodent Adventure Tracking). Every four weeks a new sport will be introduced.

Please bring your dog to class on a flat buckle or martingale collar and six foot leash. No prong, shock collars or flexi leashes. Please bring a variety of high value treats for your dog such as chicken, cheese or hotdogs to class. No dry kibble or biscuits. Class size limited to 6 dogs.

Fridays, 5:30-6:15 pm.  12 weeks: 9/29-12/22* *no class 10/13


ATTENTION:

All students must fill out a training survey.

Please provide proof of vaccinations on or before the first night of class. Can now be uploaded at sign up, but not required.

Due to high demand, AnnaBelle's does not offer refunds on classes after the class has started

Price:

$

285.00

Sorry- Product Out of Stock or Class is Full

Want a fun new class that doesn't require any of prior training? RAT may be just the thing for you! RAT is a fun sport for your dog where they have to use their nose to locate rats (safely enclosed in aerated tubes) hidden in every day objects found in an urban environment. Since sniffing is such a fun activity for dogs, they love this sport!

This class is  great for handlers or dogs that are brand new to RAT or those that have hunted before . It will include an introduction to the rats, indication skills and will take you through the beginning stages of hunting. Dogs are worked individually in the class and can progress at their own pace.

Rodent Adventure Tracking (RAT)™ is an interdisciplinary sport that combines scents and obstacles to engage a dog's five senses and express their instincts in an urban setting. Dogs apply their hunting instincts to find hidden rodents. Everyday objects found in homes and basements such as fabric, boxes, boards, etc. are used to hide the rodents and add difficulty. This tests the dog's ability to hunt and the handler's ability to read the dog.

Wednesdays, 3:30-4:15 pm: 12 weeks: 9/27-12/13


All students must fill out a training survey.

Please provide proof of vaccinations on or before the first night of class. Can now be uploaded at sign up, but not required.

class size limited to 6

Due to high demand, AnnaBelle's does not offer refunds on classes after the class has started.

The goal of this class is to have fun with your dog while learning rally novice , connect and make new friends and enjoy a bit of wine. This class is open to all ages, no one under the age of 21 years will be allowed in the consumption of any alcohol during this class.

Please bring your dog to class on a flat buckle or martingale collar and six foot leash. No prong, shock collars or flexi leashes. Please bring a variety of high value treats for your dog such as chicken, cheese or hotdogs to class.


 

Fridays 7-8 pm. 12 weeks: 9/29-12/22* *no class 10/13

ATTENTION:

All students must fill out a training survey.

Please provide proof of vaccinations on or before the first night of class. Can now be uploaded at sign up, but not required.

Class size limited to 6

Due to high demand, AnnaBelle's does not offer refunds on classes after the class has started.

This 12 week class is fantastic for improving your dog's level of impulse control by teaching your dog to relax when something stimulating, unpredictable, or unexpected occurs. When your dog understands the basic exercise and is able to remain relaxed in response to each of the distractions listed in the individual sections, the exercise can then be adapted for use during many other situations such as front door greetings, exposure to stimulating events, relaxing around other dogs, etc.

We will be using Dr. Karen Overall's Relaxation Protocol

Wednesdays 4:45-5:15.  12 Weeks: 9/27-12/13

ATTENTION:

All students must fill out a training survey.

Please provide proof of vaccinations on or before the first night of class. Can now be uploaded at sign up, but not required.

Class size limited to 6.

Due to high demand, AnnaBelle's does not offer refunds on classes after the class has started

The Control Unleashed® class is for fearful/reactive dogs. This twelve week class will teach the dog and handler skills to cope with stressful situations,giving the dogs the ability to stay calm when faced with the triggers that cause inappropriate reactions. This class is limited to 4 participants. PAYMENT MUST BE RECEIVED IN ADVANCE IN ORDER TO HOLD CLASS SPOT.  Please note: no dogs first class.


Tuesdays, 6:30-7:15 pm. 12 weeks: 9/26-12/12

Tuesdays, 7:30-8:15 pm. 12 weeks: 9/26-12/12

ATTENTION:

All students must fill out a training survey.

Please provide proof of vaccinations on or before the first night of class. Can now be uploaded at sign up, but not required.

Due to high demand, AnnaBelle's does not offer refunds on classes after the class has started