Karen Ryder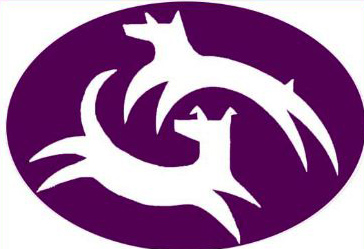 Karen Ryder of Tao of the Hound started her journey of training and competing in 1983, when her husband-to-be gave her a lovely Belgian Tervuren. That set in motion an ongoing adventure in training and competing with dogs. Karen initially started training and competing in formal obedience, but she has competed successfully in a wide variety of canine sports.  Karen currently has 70 titles on 9 different dogs in Obedience, Rally Obedience, Agility, Weight Pull, Lure Coursing, Drafting, and Freestyle.  Karen also does tracking, Treibball, nosework, and therapy dog preparation. Karen's love for the elderly prompted her participation in the weekly pet therapy program at the Ingham County Medical Care Facility in Okemos, Michigan and offer classes to prepare future therapy dogs for their certification test.
Karen's impressive list of accomplishments includes:
2009 St. Hubert's National Ranking Award #1 Utility A Class with Diego
(BT Manhattan God's Open Window)
Two UKC ultra dogs (Ultra dog #2 and #3)
AKC, UKC, and St. Hubert's titles on nine dogs of multiple breeds
Titled obedience dogs through utility.
Have perfect scores in both formal and rally obedience.
Titled seven dogs of multiple breeds in UKC weight pull since 2002, four with national rankings, one still holds record of "Highest Percentage per Body Pound" on wheels
Currently a UKC weight pull judge
President of Midwest Weight Pullers from 2003 to 2010
Titled three dogs of multiple breeds in agility
Worked as assistant instructor for the Canine Training Center for seven years.
Participate in the weekly pet therapy program at Ingham Medical Care Facility since 2007
Offer Therapy Dog International test preparation classes
First Doberman to earn a UKC Lure Coursing title.
Be sure to check out Karen's amazing freestyle competition videos! 
Karen Ryder
Select an item below for more information:

The Control Unleashed® class is for fearful/reactive dogs. This twelve week class will teach the dog and handler skills to cope with stressful situations,giving the dogs the ability to stay calm when faced with the triggers that cause inappropriate reactions. This class is limited to 4 participants. PAYMENT MUST BE RECEIVED IN ADVANCE IN ORDER TO HOLD CLASS SPOT.
Tuesdays, 6:30-7:15 pm. 12 weeks: 10/5-12/21
Tuesdays, 7:30-8:15 pm. 12 weeks: 10/5-12/21

*Social distancing will be practiced and masks are required for indoor classes.
ATTENTION:
All students must fill out a training survey.
Please provide proof of vaccinations on or before the first night of class.
*Due to high demand, AnnaBelle's does not offer refunds on classes after the class has started*