Dawn E. Archer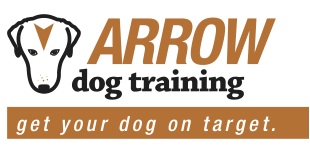 Listen to Dawn talk about the clicker training method, its origin and versatility on Mid-Michigan P.E.T.S. (Pet Expert Talk Show) on WILS AM 1320 (part 2, part 3)

Follow Dawn on Twitter! Find out what's going on in Dawn's clicker and K9 Nose Work® classes and get training news and updates.



Check out Dawn's training demonstrations and other fun doggie videos on her Youtube channels: dawnpizzo, Arrow Dog Training, and ADT Nosework.

Join Arrow Dog Training on facebook and learn about Getting Your Dog on Target!
Dawn E. Archer, ABCDT
Arrow Dog Training
Get Your Dog on Target!
Dawn is an Animal Behavior College Certified Dog Trainer, a Certified Raw Dog Food Nutrition Specialist, an experienced Nose Work Instructor, and an AKC Canine Good Citizen Evaluator. Dawn is the owner of Arrow Dog Training.
Dawn is AnnaBelle's resident clicker training specialist and she can help you Get Your Dog on Target! Dawn uses scientifically proven clicker training and free shaping to teach your dog all the basics plus other fun, useful behaviors. She uses operant conditioning and positive reinforcement, without correction, to help you and your dog build a bond of trust and respect.
In addition to presenting Doggie Do Good clicker classes, Dawn also offers Nose Work, CGC, walking, and crate training classes, along with in-home private training. Dawn's group classes are taught at AnnaBelle's on Tuesday and Wednesday evenings and midday on Thursdays.
Dawn has written several articles that you will find helpful in training and developing a positive relationship with your dog based on trust and respect:
Kimberly Mayhew
Kimberly Mayhew is a graduate of Eastern Michigan University with a BBA in CIS and Animal Behavior College Dog Obedience Instructor program and a professional member of APDT and PPG. Committed to building strong relationships between her clients and their dogs through the use of LIMA techniques.. Kimberly strongly values current research, education, training and certification in this evolving field, and she continues to add to her own body of knowledge and experience through continuing education. Owner of Hidden Potential Farm and Kennels in Laingsburg, MI she offers daycare, boarding and board and train. When not helping out clients to enjoy easier lives with their canine companions, she enjoys spending time on her farm with her husband and 4 kids and three dogs, mini horses, goats and many other animals.
www.hiddenpotentialfarm.com
989-495-2700
Hiddenpotentialfarm@gmail.com
Testimonials
Dawn's puppy class was "very informative and gave us a great start on training. As a first timer with a puppy, I found this class very...informative, it helped me be more comfortable and patient training my puppy." [I recommend Dawn because] "she knows her stuff and her techniques work!"


- Michelle Phillips

"I was amazed at the behavioral changes! Wow! Great progress on all fronts!"


- Marna Wilson

"I have a rescue dog that is sensitive to correction, so [Dawn's beginning clicker] course was ideal. [Dawn] really cares that you understand. I thought it was a perfect course for my rescue dog. My dog and I learned a lot that we can build on. [I recommend Dawn because she] was really helpful and took the time to help individually."


- John Brewster

Dawn's TDI class "exceeded my expectations!!! This class was way more than I expected. In the process of training for the TDI test I was also learning so much about myself, my dog & our relationship. One of the major perks of this class was the 1-on-1 attention, training & feedback. I'm am so glad that I met you @ Bark in the Park and leaned about TDI training! This was the first formal training class Hershey & I have taken and I loved it. Thank you for the feedback in between sessions & the encouraging words. [I recommend Dawn's class because it was a] great learning & bonding experience for everyone. I also learned about Meetup groups & dog friendly social events. Being a first time dog owner & new to the doggy scene, this info is also helpful!! Thanks again & can't wait to take more classes!!"


- Melissa Gomes

"I have visibly noticed Kayo's confidence improve in just the few weeks we've been to your classes." The overall training experience was "amazing...I can't believe the difference in such a short amount of time!"


- Samantha M.

"I had expected just basics, but Dawn regularly added more advanced ideas to pique interest & keep up the challenge." My overall training experience was... "Wonderful. I truly enjoyed learning how to effectively train my dog. I didn't know what to expect for a beginning class & this was extremely informative. I now feel more prepared for any training situation. I learned more than I could have hoped. My dog is now attentive and wants to work for me."


- Jillian C.

Just wanted to tell you how much just a little bit of clicker training has made a big difference in just over a week. So glad I have been introduced to you and your knowledge! Lucy is really enjoying 'coming' instead of 'going' the last couple of days.


- Martha B.

I can't thank you enough for our pawsitive experience with your clicker training class. You pawsitive attitude and your support has helped me in more ways than you will ever know! I've been having some issues with Bella and Cassie doing resource guarding of my husband and I. The only thing that has helped us is clicker training! I recently purchased the 2-tone clicker to work with them together... as they always are... and it's helping tremendously! Just wanted to say thanks. You have given me hope and resources to work through this difficult time with my two girls! Thank you!


- Sheila L.

I was very impressed with your technique in training. Also how Luci reacted to you. She learned so much from you and has much more respect for me.


- Elaine, St. Johns, MI

Annabelle's is AWESOME!?? I took my Golden Retriever to Annabelle's for Dawn Pizzoferrato's Doggie-Do-Good Beginner class and we all had a great time! Small class size so we got lots of attention from Dawn, who's a clicker-trainer extraordinaire! Maybel responded so well to clicker training and positive reinforcement. Annabelle's is clean and bright, and has their own parking which I was surprised about since they're downtown. They made dog training fun and easy when it can be very stressful. We were all thrilled with our experience at Annabelle's, HIGHLY RECOMMENDED!!


- Sarah H. on Google

We attained many good ideas that helped us all in many ways in just two short sessions.


- Roger and Liz, Fowler, MI

Wonderful, thorough... More than my expectations. I learned more than commands, but also how dogs 'work'.


- Jenny, St. Johns, MI

I really enjoyed taking [Doggie Do Good Beginner]. I learned a lot and it was well organized and taught. I will definitely recommend [Dawn] to anyone to anyone looking for an obedience course.


- Katie H.

I just wanted to tell you that over the weekend, I brought Tommy to a BBQ at a friend's house. Her whole family was there (about 15-20 people including children). There were a couple other dogs there too. I got multiple comments about how well behaved he was. Before taking your training classes, he was shy and afraid of strangers and didn't like to be very far from me at all. On Sunday, he wandered around off leash and even approached people with his tail wagging. While everyone ate, he sat respectfully and didn't beg. Thanks to Dawn's techniques, he got lots of compliments and made a lot of new friends. Thanks for your help with him!


- Valerie M.

We learned excellent training techniques for a dog with little impulse control. The instructor was excellent, patient, and clear. My dog learned some good behaviors. I learned good training techniques.


- John and Linda B.

I was looking for a new environment to teach my pup and learn positive methods. This was a fun, positive experience for both me and my puppy.


- Jennifer J.
- Classes -
For a listing of all the classes offered by Arrow Dog Training, click here to expand
Your Dog Nose Fun! Intro to Nose Work. Does your dog need to burn off some excess energy? Does he lack confidence or need an outlet to fulfill his natural dogginess? Well then this class is for you! Handlers take a back seat and the dogs rule with this fun new sport that encourages your dog's SEEKING emotion. Dawn, an experienced Nose Work Instructor, will guide you through introducing your dog to this fun, new urban dog sport. This is NOT a socialization class. Reactive dogs are welcome. Come join the fun!
Your Dog Nose Fun! Continuing Nose Work: Interiors & Containers. Hone your Nose Work skills with Interiors searches that emphasize thresholds, corners and channels. And, work with challenging container searches in a multitude of fun containers like Easter eggs, stockings, suitcases and more. Completion of Intro to Nose Work class required.
Your Dog Nose Fun! Continuing Nose Work: Exteriors & Vehicles. This class if for any teams who have completed Intro to Nose Work or Intro to Odor. If you are on primary reward, we will search exteriors and vehicles using just primary to increase searching drive and fun for your dog. If you have been introduced to odor, we will set up searches for you on adjacent areas using birch oil so you can further challenge your dog with exterior and vehicle searches. Be prepared for off-site searches and dress for weather. Completion of Intro to Nose Work class required.
Your Dog Nose Fun! Intro to Odor. Have you been "Introduced" to Nose Work? Are you and your dog ready for a new challenge? Are you interested in competition?  Intro to Odor will utilize the same foundation skills used in Intro to Nose Work but with a new twist, Birch Oil. Your dog will build confidence, drain excess energy and have fun by doing a variety of Box Drills and Interior searches in a many of locations. To participate you must have completed Intro to Nose Work, your dog needs a strong, independent desire to search for its primary reward and the approval of the instructor.
Continuing Nose Work Odor: Seeking/Searching Practice Group - This class is for those who wish to compete in Nose Work trials.  All elements (containers, interiors, exteriors, and vehicles) will be covered and practiced in a variety of locations to prepare for a NWI trial. Completion of Vehicles/Exteriors and Containers/Interiors with Odor required.
Positive Puppy Potential: Training That Clicks! This course will cover the basics to get you started on a trusting, respectful and fulfilling relationship with your new puppy. Each class will include teaching a new basic obedience behavior, like "sit", down, "don't pull" and "come" with the scientifically proven training method of Clicker Training. Each class will also include "Puppy Do's and Don'ts" to answer your specific questions, problems and concerns. And of course, each week your puppy will get to PLAY and socialize. And you, as a "Puppy Parent" will learn what to look for in puppy play, what's appropriate, what's not, when to step in and when to let it roll. For puppies 8-20 weeks. All puppies must be current with vaccinations appropriate for their age. Bring lots of YOUR puppy's favorite soft treats.
Doggie Do Good Beginner Obedience - Clicker Style.  Dawn Archer Pizzoferrato, ABCDT uses scientifically proven "clicker training" and "free shaping" used to teach your dog all the basics plus other fun, useful behaviors. Learn how to become a benevolent leader to manage and prevent unwanted behaviors. This is an especially great class for first time owners or newly adopted shelter/rescue dogs. No

corrections

used as you build a bond of trust and respect. For dogs of all ages. Class size is limited. NO DOGS FIRST CLASS.
Doggie Do Good Clicker II: Beyond Basic Obedience. In this class, you will build on the basic obedience and clicker skills learned in Dawn's beginner class to teach more complex off-leash obedience and useful behaviors to your dog. Each week, you will use the "Free Shaping" training method, a fun, fast way of teaching complicated and useful behaviors. Pre-requisite: All teams must have taken Dawn's beginner clicker class or another comparable class that incorporated clicker training.
Canine Good Citizen - Clicker Style! Dawn Pizzoferrato, ABCDT introduces the Canine Good Citizen behaviors! This includes advanced loose leash walking, greeting a stranger, walking through a crowd, polite behavior around other dogs, and much more. For dogs of all ages. Prerequisite: Doggie Do Good Beginner Obedience or equivalent.
TDI® Class. Being a volunteer Therapy Dog team requires dedication and training. Learn what it means to be a therapy dog team from AnnaBelle's only active Therapy Dog International® team, Dawn Archer Pizzoferrato, ABCDT and her dog Arrow. Learn and practice the required exercises needed to prepare for the the TDI® test.
Tricks that Click! Are you looking for something new and fun to do with your dog? Have you taken all the obedience classes possible but want more? This class is for you! Learn fun behaviors like "wave", "roll over", "play dead" or skateboarding; plus some useful ones like "close the door", "pick up toys" or "wipe your feet". Learn how to get your dog to perform these behaviors and how to "shape" any behavior that your heart desires. Prerequisite: Beginning Clicker or basic obedience training with clicker savvy handler preferred or with instructor's approval.
Click to Calm. Do you have an anxious dog? Or a reactive dog that barks or lunges at anything new it encounters? So did I...But not anymore! Learn the techniques I used to move my dog, Arrow from Reactive to Calm or to help your shy pup go from frightened to confident. Experience with the appropriate use of a clicker or handler attendance in the first hour of "Beginning Clicker" is a requirement for this class.
*Not all classes are offered each term*
Dawn E. Archer
Select an item below for more information:
Kim Mayhew, ABCDT, offers this class just for our more Senior citizens! Maybe you've had dogs all of your life, maybe it's been years since owning a dog.  At this stage in life you may feel differently, partly because your priorities have changed.  

In this training class especially developed for Seniors, building a relationship between you and your dog with positive, respectful training methods will teach the behaviors your dog needs to become a good family pet.  Emphasis is on the prevention of problem behaviors and the development of good manners and includes Sit, Down, Emergency Recall and Come, Leash Walking, Place, Default Leave it, and Polite Greeting.

Thursdays 11am-12 pm.  Six Weeks: 4/6-5/11 New Class Dates: 4/13-5/18


*Class taught by Kim Mayhew, ABCDT*

ATTENTION:

All students must fill out a training survey.

Please provide proof of vaccinations on or before the first night of class. Can now be uploaded at sign up, but not required.

Due to high demand, AnnaBelle's does not offer refunds on classes after the class has started.

 

Dawn E. Archer, ABCDT introduces the Canine Good Citizen behaviors! This includes advanced loose leash walking, greeting a stranger, walking through a crowd, polite behavior around other dogs, and much more. For dogs of all ages. Prerequisite: Doggie Do Good Beginner Obedience or equivalent. CGC test given on last night of class.

Thursdays, 11am-12pm. Six weeks: 4/6-5/11


ATTENTION:

All students must fill out a training survey.

Please provide proof of vaccinations on or before the first night of class. Can now be uploaded at sign up, but not required.

Due to high demand, AnnaBelle's does not offer refunds on classes after the class has started.

NO DOGS FIRST CLASS.

Dawn E. Archer, ABCDT uses scientifically proven "clicker training" and "free shaping" used to teach your dog all the basics plus other fun, useful behaviors. Learn how to become a benevolent leader to manage and prevent unwanted behaviors. This is an especially great class for first time owners or newly adopted shelter/rescue dogs. No corrections used as you build a bond of trust and respect. For dogs of all ages. Class size is limited. *

The first night of class will be lecture only, please do not bring dogs to class.

Tuesdays 7:15-8:15 pm. Six weeks: 4/4-5/9


Wednesdays, 7:15-8:15 pm. Six weeks: 4/5-5/10


ATTENTION:

All students must fill out a training survey.

Please provide proof of vaccinations on or before the first night of class. Can now be uploaded at sign up, but not required.

Due to high demand, AnnaBelle's does not offer refunds on classes after the class has started.

Price:

$

189.00

Sorry- Product Out of Stock or Class is Full

PLEASE NOTE OUR NEW LOCATION: CLARK CORNERS, 1161 E. CLARK RD, DEWITT MI 48820


Does your dog need to burn off some excess energy? Does he lack confidence or need an outlet to fulfill his natural dogginess? Well then this class is for you! Handlers take a back seat and the dogs rule with this fun new sport that encourages your dog's SEEKING emotion. Dawn E. Archer, an experienced Nose Work Instructor, will guide you through introducing your dog to this fun, new urban dog sport. This is NOT a socialization class. Reactive dogs are welcome. Come join the fun! Just bring your dog's absolutely favorite food/treat (bacon, cheese or roast chicken may be in order here). Class size is limited.

Thursdays, 12:15-1:15 pm. Six weeks: 4/6-5/11


*Class size is limited. 

ATTENTION:

All students must fill out a training survey.

Please provide proof of vaccinations on or before the first night of class. Can now be uploaded at sign up, but not required.

Due to high demand, AnnaBelle's does not offer refunds on classes after the class has started

PLEASE NOTE OUR NEW LOCATION: CLARK CORNERS, 1161 E. CLARK RD, DEWITT MI 48820

Do you have an anxious dog? Or a reactive dog that barks or lunges at anything new it encounters?  So did I...But not anymore! Learn the techniques I used to move my dog, Arrow from Reactive to Calm or to help your shy pup go from frightened to confident.  Class size is limited.

Wednesdays, 8:30-9:30 p.m. Six weeks: 4/5-5/10


*Class size is limited. 

ATTENTION:

All students must fill out a training survey.

Please provide proof of vaccinations on or before the first night of class. Can now be uploaded at sign up, but not required.

Due to high demand, AnnaBelle's does not offer refunds on classes after the class has started

Price:

$

219.00

Sorry- Product Out of Stock or Class is Full

 

This course will cover the basics to get you started on a trusting, respectful and fulfilling relationship with your new puppy. Each class will include teaching a new basic obedience behavior, like "sit", down, "don't pull" and "come" with the scientifically proven training method of Clicker Training. Each class will also include "Puppy Do's and Don'ts" to answer your specific questions, problems and concerns.  And of course, each week your puppy will get to PLAY and socialize. And you, as a "Puppy Parent" will learn what to look for in puppy play, what's appropriate, what's not, when to step in and when to let it roll. For puppies 8-20 weeks. All puppies must be current with vaccinations appropriate for their age. Bring lots of YOUR puppy's favorite soft treats. Class size is limited.

Tuesdays 6-7 pm.  Six Weeks: 4/4-5/9
Wednesdays 6-7 pm.  Six Weeks:4/5-5/10


ATTENTION:

All students must fill out a training survey.

Please provide proof of vaccinations on or before the first night of class. Can now be uploaded at sign up, but not required.

Due to high demand, AnnaBelle's does not offer refunds on classes after the class has started

This class is designed to get you ready for the Novice Tricks Title test, which will be given on the final night of the class. You will perform 10 trick items from a list of 20+ tricks or 5 tricks if your dog has a Canine Good Citizen (CGC) Title. Class size is limited.

Tuesdays, 8:30-9:30 pm, Six Weeks: 4/4-5/9


ATTENTION:

All students must fill out a training survey.

Please provide proof of vaccinations on or before the first night of class. Can now be uploaded at sign up, but not required.

Due to high demand, AnnaBelle's does not offer refunds on classes after the class has started