Angie Falcsik
Angie Falcsik, CNWI
Pawsitive K-9 Obedience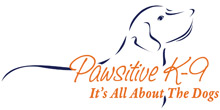 For 10 years, Angie Falcsik, CNWI, has been professionally dedicated to the training, rehabilitation, and rescue of dogs. But the roles of trainer, rescuer, and rehabilitator have been a large part of her life since she was a child. Angie's life-long passion and the goal of her professional career is to educate people regarding responsible dog ownership and the realities involved in being a responsible dog owner. Angie has been working with animal control agencies and shelters for many years and has offered expert advice and testimony in animal abuse and neglect cases. Angie is a K9 Nose Work® Certified Nose Work Instructor (CNWI) through the National Association of Canine Scent Work and an AKC Canine Good Citizen Evaluator.  Through her classes, private in-home training, fear/reactive/aggression rehab/BAT training and rescue work, she has trained over 2000 dogs. In her own home alone, she has fostered and trained over 500 dogs!
Angie's philosophy on training involves training by utilizing body language as well as voice commands and developing and establishing a positive and healthy relationship between owner and dog.  Angie feels and advocates that, although there may be some basic training for all dogs, training and rehabilitation is not across the board and not every technique works or is appropriate for every dog and family.  Each dog and family are unique and her training methods are designed to address the different family/dog situations and the various living styles of each using positive reinforcement and working outside of the dog's fear threshold.
Angie's unique basic and advanced obedience classes (Language and Leadership) focus on leadership, body language, and positive reinforcement. Her classes involve training the owner and family members and rehabilitating the dog and you will develop and establish an appropriate relationship between you and your dog.  In Angie's obedience classes, you will learn the importance of leadership, establishing rules and boundaries, along with an exercise regimen, and how to implement these essential aspects of responsible dog ownership into your lives. You and your dog will also learn basic obedience and additional training and rehabilitation measures that are specific to your dog and family in Basic and taking that learning to a new level with more refined training in Advanced Obedience.
In addition to Obedience classes, Angie offers the hottest new sport/activity for owners and their companion/sport/working dogs: K9 Nose Work®!  These classes range from Intro to Nose Work all the way through competition levels on target odors.  In Nose Work, your dog utilizes its natural ability to hunt all while having fun!  Dogs will initially search for food or toys by searching boxes, and move to interior searches, exterior searches and then vehicle searches. They will use their skills to problem solve, build confidence, have fun and build a deeper relationship with their handler.  It's all about the dog having fun!  No obedience allowed.  In this activity, we learn from the dog.

Read more about K9 Nose Work® in Angie's articles: K9 Nose Work®: What is This Hot New Sport? , Miichigan's First Certified Nose Work® Instructor Grows Charlotte Business, and Michigan-Based Trainer Teaches Dogs to Hone Their Instincts With Nose Work!
Check out all the fun that dogs are having in Angie's K9 Nose Work® classes! K9 Nose Work® is the new dog sport sweeping the nation!

Follow Angie on Facebook and find out what's going on in her classes!



Keep up with Angie on Twitter


Check out Angie's Youtube channel - see lots of fun K9 Nosework® videos!
- Classes -
For a listing of all the classes offered by Pawsitive K-9 Obedience, click here to expand
Intro to K9 Nose Work®: Sniff Your Way to Confidence! In this class, Angie teaches the initial foundational skills to enable your dog to discover and enhance  their natural hunt drive, have fun, play, and build their curiosity and confidence. You and your dog will strengthen your bond utilizing their natural desire to hunt while having fun & burning energy, both mentally and physically. The primary goal is fun! Where dogs get to be dogs. Dogs work independently of each other and with their team handler. This class is for any type of dog, regardless of breed, size or temperament, and is great for dogs that are shy or reactive around other dogs and/or people, dogs with social or situational anxiety preventing them from joining typical training classes, dogs with hearing or sight impairments, or even those who are retired working dogs in need of a "job" to keep them busy and happy.
Advanced K9 Nose Work®: Up & Out. Advanced K9 Nose Work® continues the foundational concepts learned in Intro to K9 Nose Work® and takes the game to a new and more fun level, increasing dogs' natural scenting abilities and their desire to hunt by increasing the intricacy of the game. It uses problem solving techniques and games by raising the height of the "hide" (treat) and teaching the dogs to hunt with distractions and in new locations. The primary goal is fun! Where dogs get to be dogs. Dogs work independently of each other and with their team handler. Completion of Intro to K9 Nose Work® required.
Intro to Odor. This class introduces the essential oil Birch and utilizes the foundation principles of K9 Nose Work® learned in Intro and Advanced K9 Nose Work.® It provides the skills for competition if the owner so chooses or just another avenue of fun for both the dog and handler. Dogs will conduct box drills, indoor searches and introduction to exterior searches on odor while continuing the fun and confidence building the dogs have so enjoyed. Completion of Advanced K9 Nose  Work® required.
K9 Nose Work®: Vehicle & Exteriors. In this class dogs and their handlers are introduced to vehicle searches and exterior searches using the essential oil Birch.  Dogs will learn how to search a vehicle and conduct exterior searches as well as the way odor moves with the wind and on certain materials.  Competition procedures will also be discussed for those who wish to continue in this amazing new urban sport! Completion of Intro to Odor required.
K9 Nose Work®: Continuing Odor I. In this class, dogs and their handlers apply what they learned in Intro to Odor and will do interior searches, threshold work, corners and raised hides.  Dogs will learn how to search a room, problem solve corner hides as well as raised hides and threshold work.  Teams will learn the way odor moves within a room, bounces off walls and objects as well as the intricacy of corners. Completion of Intro to Odor required.
K9 Nose Work®: Continuing Odor II. In Continuing Odor II dogs and their handlers will be getting ready for trial by applying what they learned in Continuing Odor I and Vehicles & Exteriors. Dogs will do exterior searches, multiple vehicle searches, interior searches, and containers in order to prepare them for competition. Dogs will learn how to search a room more efficiently, work thresholds and corner hides, learn how odor moves with multiple vehicles as well as the challenges of exterior searches.  More detailed competition procedures will be discussed for those who wish to compete in this amazing new urban sport! Completion of Continuing Odor I and Vehicle & Exteriors required.
Language & Leadership Basic Obedience.  This class is focused on leadership, body language, and positive reinforcement. Angie's training style involves body language as well as voice commands and developing and establishing the appropriate relationship between owner and dog. In Angie's class, you will learn the importance of establishing rules and boundaries, along with exercise and how to enforce and put these essential aspects of responsible dog ownership into your lives. You and your dog will learn the basics such as heel, sit, wait, down, and come as well as additional training/rehabilitation measures, specific to your dog and family.
Language & Leadership: Advanced Obedience. In advanced obedience class you and your dog will take what was learned in Basic Obedience to the next level. You will learn more refined skills, including long distance sit/down stays, increased stay times, heeling from a sit/down, solid come command and off leash come command. Completion of a basic obedience class required.
Love & Rehab for the Reactive Dog (Control Unleashed!). Does your dog lunge, retreat, bark, growl or show fear/aggression towards other dogs, people or environmental situations?  This intro class is for dogs who have minor to mild reactive issues (fear or aggression).  In this class you will learn how to read your dog's body language, anticipate behavior and learn how to redirect and defer reactive outbursts. You and your dog will utilize exercises to reduce stress, anxiety and build confidence in order for your dog to handle situations better. Through games, exercises and threshold boundaries, your dog will begin to desensitize and  feel safer and more comfortable in high stress situations.
 Kids & K9s. Do you want your child to be more dog savvy? Do you want your child to be more involved with the family dog?  Don't have a family dog but want to teach your child how to be safe around dogs and how to approach a strange dog?  This workshop will engage young handlers in the training and activities of the family dog as well as teach them basic dog language and when and how it is safe to approach a new/strange dog. Whether you have a dog to bring to class or not, you are welcome! Through fun and games along with take home materials, Angie teaches young handlers how to be more proactive with the family dog and to learn what is inviting, play body language and what is potentially unacceptable behavior in a strange or new dog. This class is not appropriate for reactive dogs.
Tracking. This class will teach you and your dog tracking, which will provide both mental and physical challenges and stimulation for you and your dog. This is a fun and rewarding way to provide an outlet for active dogs as well as an additional avenue for mental and physical stimulation along with increased bonding opportunities.
*Not all classes are offered each term*
Testimonials
Angie clearly is skilled and passionate about the human animal bond as that is the foundation of her classes. She uses progressive tools and techniques and when needed goes beyond the call of duty by researching or consulting with others to find a way to improve any behavior situation. Rocky LOVED the scent classes especially since he gets bored with standard obedience type experiences. Shamu enjoyed a weekend seminar as well despite being a puppy head. Angie also extends her training to shelter animals at the Ingham County Animal Control. We learned so much and look forward to more!


- Maria VandenBoom

Muse, Melody and I love Nose work with Angie! Muse is a 2-year-old deaf/blind Great Dane. She loves doing Nosework. I was looking for an activity that would help Muse develop her sense of smell. Since we started I've noticed Muse gaining greater confidence. Muse is now learning odor and doing fantastic. Nosework gives her a challenge and lets her use her strongest sense in a positive and fun way. Melody is an 18-month-old Great Dane and Muse's housemate. Melody enjoys nosework tremendously. It has given her a constructive way to use her mind and burn off some of her puppy energy. Since beginning nosework with Melody I've noticed that she is less destructive and more focused. I love having an activity that we can do that engages her mind.


- Delores, Muse and Melody

I fostered a shelter dog who came to me because he was skittish and timid. I saw Angie's Intro to Scent Class and how scenting is particularly good for just this type of dog. Pistol Pete, my foster, and I had no idea what to expect and were blown away by how fun it was. Pistol Pete's tail never stopped wagging - he was a whole new confident dog during the exercises/games. It also helped a bit with his separation anxiety. At first, he would worry when he had to wait in a different room for his turn. By the third class, he knew the temporary separation meant only good things. It is also a great class for handlers to learn new skills in leash handling.


- Susan Steinke

Loki is my 9-month-old Great Dane pup. Great Dane pups have enormous bodies powered by puppy brains. Angie helped me learn to work with Loki to overcome some of his bad puppy behavior, setting us up for a lifetime of working together as a team. Angie stresses the human/canine interaction by teaching her students to work as a team. Even though I've been through Angie's obedience class with another one of my dogs, I always learn something new from Angie. She showed me how to connect with Loki and how to be a good leader. Thanks Angie!


- Delores and Loki
My dog Bella and I have taken several classes with Angie, but Billy, my 8-year-old boxer mix, had never been to any class anywhere. I thought her K9 Language and Leadership would be a good place to start with him. Unfortunately, he would not go up or down stairs except to get in and out of our house, so he wouldn't be able to go into the basement at AnnaBelle's. When I told her, Angie said 'No problem.' Because I have so much confidence in her, I signed up. Sure enough, with her guidance, suggestions, and assistance, Billy was going down the stairs for class within a minute or two. After that, he never hesitated to go up or down.

Over a year ago, my dog Bella and I took Angie's K9 Tracking Class. We moved on to the Scent/Nosework classes and are now taking Odor class. The experience has been unbelievably rewarding. I already had a good relationship with Bella, but we have gotten closer and she has become even more responsive over the last year. We both love class and Angie knows just how to increase the challenges.

Angie is dedicated to helping dogs and their people learn to live together in happy, healthy environment. She goes above and beyond expectations in and outside class. Angie knows dogs and their people!
- Rebecca Stimson

Prior to attending our first class with Angie, my 1 year old Aussie and I had participated in obedience classes with another trainer where she had received excellent training and we had established a good foundation for her to grow on. What first appealed to me about Angie's class was the title – "K9 Language and Leadership" After reading the description of the class I knew this would be something that would benefit both myself and my dog. Her class really added to the knowledge I had gained in earlier training and introduced me to the importance of understanding how body language influences your dog and their responses. We have taken both Angie's Basic and Advanced K9 Language and Leadership classes and I cannot tell you how much these classes have added to my awareness of my emotional state and body language and how my dog responds to me. She was excellent at providing individual feedback as well and making suggestions to improve your working relationship with your dog and always did so in a constructive and positive manner. She never made you feel like you were doing something wrong. Another area that Angie has been a huge asset for me is helping with my dog and her leash aggression. Unfortunately my Aussie has had 3 negative experiences with other dogs – her first one being at 4 months old when another dog bit her and broke open her eyelid. She seemed to recover from this event but after the 2nd attack at a dog park I started to worry that she had been scared by these events and had noticed that her behavior had changed in certain environments. I discussed this with Angie and she suggested BAT (Behavior Adjustment Training) Training and agreed to work with us. We have had two sessions to date and in the first session Angie noticed right away a signal my Aussie was displaying that I never gave any thought to. Now after just two sessions Angie has taught me so much and it has really helped me to ensure that I set my Aussie up for success when we are out for a walk. By no means are we done with training but Angie has been instrumental in helping us work through her anxiety. Angie is fantastic to work with and I would highly recommend any one of her classes and if you are in need of assistance to help with a reactive dog she is the one to work with. She really has a passion for what she does and it shines through in her training.


- Elizabeth Duncan, February 2012

I have had dogs most of my life, and have done the "basic" training myself. Usually that would last for a little while, but there were always issues that would pop up- especially the fact that I was NEVER successful in training the "come, down or stay" commands. This all changed for me when I brought a chocolate lab/german shepherd mix named Kassie into my life and found that I was totally out of my league with training! I called Angie and she came to my house and did an initial assessment. Kassie was an Alpha dog-go figure! Angie caters her training to each individual dog-it is not one size fits all. She is patient, firm and kind and she explains to us (usually the ones that are being trained!) the meaning behind so much of what needs to be done. She is a great person and a great trainer. I still call her with questions that might pop up and she always has time to talk to me an answer my question. Kassie graduated her class and became a canine good citizen. I trust her and can take her anywhere, on or off lead. I know that this would not have been the case without Angie's guidance and teaching. I confidently recommend Angie to anyone I know who is looking for a trainer or who has a problem dog. She is wonderful!


- Amberlee McCloud

I took my dog, Dillon to Angie's obedience class. Due to the excellent foundation he got there, Dillon is now a registered therapy dog.


- Jennifer Good
Angie Falcsik began assisting at my dog obedience classes in 2000. She had a natural way with dogs. She took to dog training very quickly and showed a true affection for dogs. She was a quick study and I certified her in 2003 as a trainer. Angie was especially good at evaluating dogs problems.

She branched out in 2003 to train on her own. She has learned a great deal since first coming to me in 2000, including understanding that each dog has its own unique way of learning and being able to identify what that is. Angie has continued to train dogs using the methods she learned while assisting me. She lets a dog's temperament and body language help her determine the best way to get the most out of a dog and the owners relationship.

Angie and I remain in contact with each other, and I am always at her disposal to discuss whatever challenges that may present themselves when she is training.
- Hector L. Hernandez, First Class Dog Training

My husband and I adopted a 2 year old Doberman from a shelter with little knowledge of his background. He was a handful and obviously not trained. Within minutes, he responded to Angie's training methods. It was not long before she had taken a wild, rambunctious animal and turned him into a calm, obedient dog. He is now obedient, graceful and well behaved, a true pleasure to walk! We are so proud of his obedience and Angie's super natural abilities to train any dog - and people! Not only did our dog learn from her guidance and training, but my husband and I learned as well. We are truly impressed with her skills!


- Erin R.

I was not sure what to expect with this class. I was apprehensive about bringing my dog to an advanced class after just having gone through obedience training - but with Angie's tutelage, he did wonderfully - this class was an absolute blast! I'm not sure who had more fun - me or my dog. I can say this - it certainly was entertaining and great enrichment for my dog. I am so pleased to have participated in this class and have taken away from it something new and entertaining that both of us will continue to use in the future. I highly recommend taking your dog to this class - even if your dog doesn't prove to be a "tracker" - it is a lot of fun and good stimulation for your dog. I can't stop telling everyone about it!!!


- Erin Riggs

My hound mix Bella and I took Angie's Track and Trail class held at Woldumar this summer, and we both learned a lot! Angie really understands dogs and knows how to pace a class so everyone gets what they need. She saw right away that Bella had some natural talent and adapted the exercises to challenge her. In just a couple of hours, we had a new activity Bella and I could do together. All it takes is some clothes that smell like you, a long line, and some special toy or treats. We are excited about our next Track and Trail adventures with Angie!


- Becky Stimson

Attending Angie's class with my female Springer Spaniel pup taught me how to show her I was in charge, not her. My Springer is adorable and affectionate but loves being in control which played havoc in our household. Angie taught me leadership skills so that I would have an obedient and confident dog. Putting into practice what I learned through her class and in-home training has resulted in a dog I am able to walk thru a park off leash, a dog who watches to see what I want her to do, and a dog who everyone enjoys being around. I look forward to taking additional classes from Angie, as I've found that keeping my dog challenged with new activities/skills increases her good behavior.


- LuAnn Camp

I entered the two day workshop with my 14 month old pitbull Fiona and the question everybody asks me is "What could you possibly learn in two days?" We've walked our neighborhood for months and although she listened well to me there was always an air of "I'm just here dragging you around or you're dragging me around and hopefully after some of this crazy fighting of the leash we might arrive someplace fun." After Angie's class I notice that Fiona's eyes are glued to me, waiting for my direction and now each stroll we take around the block could be considered the fun part. Our class had four participants and Angie has an uncanny knack for honing in on each handlers weaknesses while at the same time commending them on their strengths so as to not discourage them. I've attended several obedience classes in the past and discovered how sensitive some people can be to certain criticisms. When a dog owner isn't willing to listen and accept that "sometimes we are reason our dogs are so unruly" it's sad when those people drag their dogs away never to return to the class. Angie doesn't make you feel that way at all and I was glad that she took hold of Fiona and walked her around for a moment and experienced the powerful strength my girl was exhibiting. Changing to a different collar made a world of difference and although I've used this collar in the past it never occurred to me to use it with Fiona. So what could you possibly learn in two days? It would seem... LOTS!! Even things you already knew. She subtly tweaked things you were doing, that for some reason or another weren't quite working for you and after incorporating those changes I know Fiona walked away feeling pretty proud of herself. I felt an equal amount of the class time was spent on each participant and I personally gained a great deal of knowledge listening to her instructing the others.


- Shawn and Fiona the Pip Monster
Angie Falcsik
Select an item below for more information:
In this class specific exercises are designed to improve handler skills including leash handling, beginning search patterns, spatial considerations and reading your dog's body language. Also, work on exercises for your dog to improve odor obedience, efficiency in working scent cones, sourcing odor with accessible, low and raised hides in all four elements: interiors, containers, exteriors and vehicles. Class size is limited.

Sundays, 10:30-11:30 am.  Six weeks: 3/11-5/6* *no class 3/25, 4/1, 4/22


In this class, puppies ages 15 -24 weeks will continue with the socialization and learning from Pawsitive Puppy! Puppies will work on more focused behaviors, impulse control games, appropriate door manners, loose leash heeling, longer sits, stays, downs, recalls as well as increasing good manners.  We will also discuss how to deal with the ever changing stages your puppy is going through and how to keep bad habits from forming.

Pre-Requisite: Pawsitive Puppy! or similar class. Bring a lot of of very small, soft easy to swallow high value food/treats and your dog's favorite toy. (Roasted chicken, beef, turkey, cheese work great! Please bring more than one kind for picky puppies).  6-10 foot leashes (no flexis). Class size limited to 8.

Saturdays, 11 am - 12 pm. Six weeks: 3/10-4/28* *no class 3/24, 4/21


In this class, Angie, a Certified Nose Work Instructor® (CNWI) through the National Association of Canine Scent Work, will teach the initial foundation skills to enable your dog to discover and enhance  their natural hunt drive, have fun, play, and build their curiosity and confidence. You and your dog will strengthen your bond utilizing their natural desire to hunt while having fun & burning energy, both mentally and physically. The primary goal is fun! Where dogs get to be dogs. Dogs work independently of each other and with their team handler. This class is for any type of dog, regardless of breed, size or temperament, and is great for dogs that are shy or reactive around other dogs and/or people, dogs with social or situational anxiety preventing them from joining typical training classes, dogs with hearing or sight impairments, or even those who are retired working dogs in need of a "job" to keep them busy and happy. Bring a hungry dog and lots of soft, easy to swallow treats and/or toys. CLASS SIZE IS LIMITED!

Saturdays, 9:30-10:30 am. Six weeks: 3/10-4/28* *no class 3/24, 4/21

Give the dog-lover in your life a gift that is sure to please. Our $25.00 Gift Certificates can be used for any AnnaBelle's service or product, including training, doggie day care, spa treatments and our retail store. Gift Certificates are good 12 months from the date of purchase.  

Want a different denomination? Call 517.599.0995. Non-refundable.

Gift Certificates will be mailed to the address of your choice within 48 hours of payment.